MEDUSA: BIJOUX ET TABOUS MUSÉE D'ART MODERNE DE LA VILLE DE PARIS
THE BOUDOIR BOX REVEALED
The Musée d'Art moderne de la Ville de Paris organized from 19 May until 5 November 2017, MEDUSA, a jewelry exhibition that questions our relationship to jewelry both physically and conceptually. Neither sculpture nor fashion per se, jewelry lies somewhere in between.
For the first time Betony Vernon unveiled the Boudoir Box to the general public as part of the MEDUSA exhibition. Conceived in the form of a triptych, the portable "tabernacle" conveys Vernon's philosophy of the boudoir – a ritual and sacred space dedicated to the sexual ceremony. The luxurious, leather bound, Italian hand crafted jewel case is an interface for sensual exploration and contains over 30 Paradise Found Fine Erotic jewels and Jewel-Tools. The Boudoir Box measures 69 x 33 x 19 centimetres and a sterling silver locket keeps the collection under lock and key. The Boudoir Box is an exclusive collectors piece. It was initially designed in 2000 and served to transport and display Betony Vernon's Paradise Found Fine Erotic jewelry and Jewel-Tool collections. Helmut Newton was scheduled to document its existence for The New York Times in 2004 but as a result of his fatal accident, the meeting was cancelled. The Boudoir Box has since become a mysterious object of desire seen by few.
MEDUSA gathered more than 400 works – by artists such as Meret Oppenheim, Man Ray, Calder, Dali, Picasso, Fontana, as well as pieces from Victoire de Castellane, Van Cleef & Arpels, Cartier, ethnic pieces and contemporary jewelry.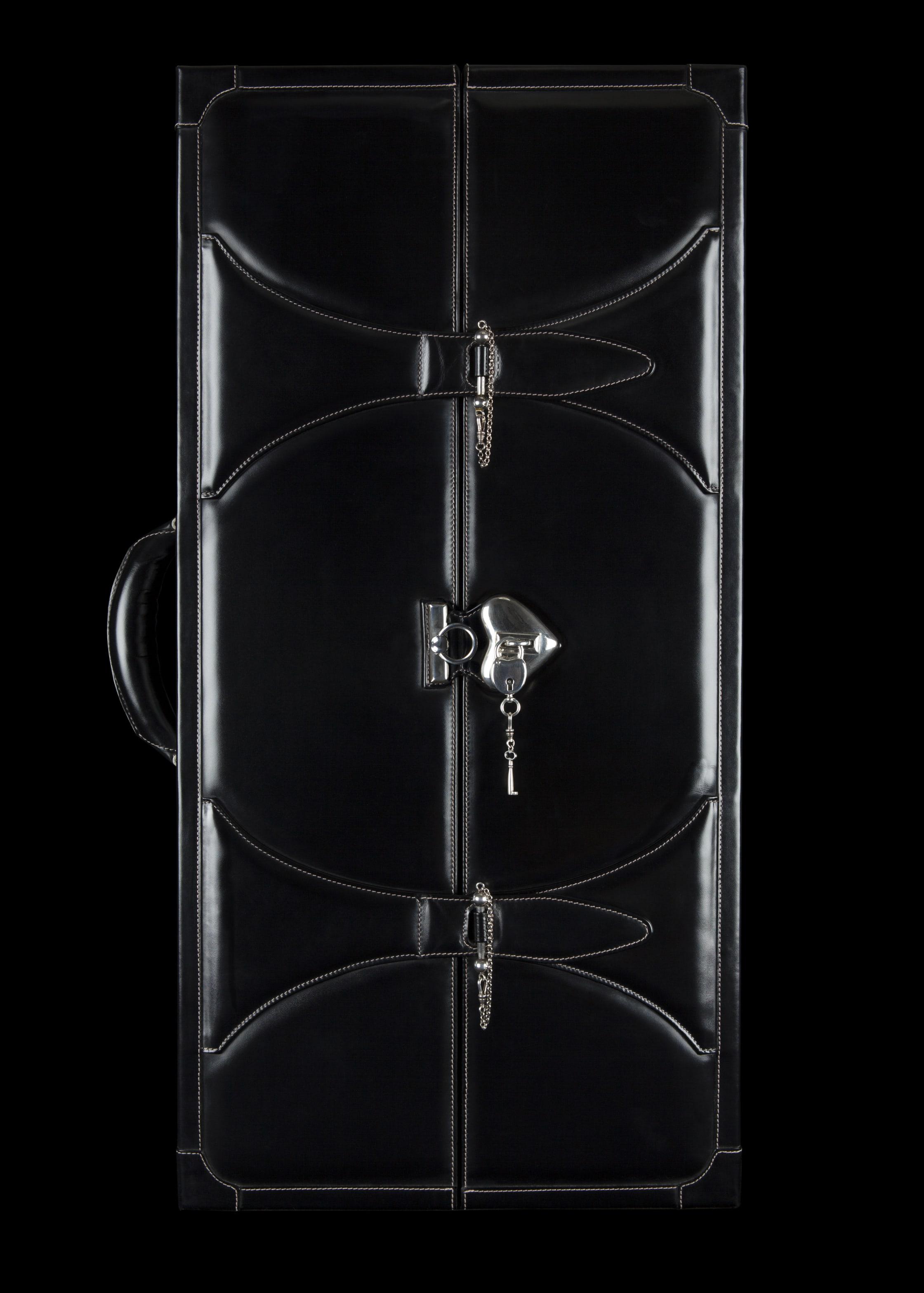 BoudoirBox
69×33×19cm
Sterling Silver, leather & feathers
1999-2018
Edition:10